Profile

#1011998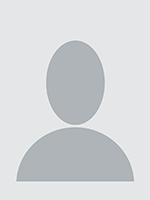 6
Tantric Priestess and Sexual Confidante
I am a sex and trantra enthusiast, and sex therapy student, who for the past couple years, have been offering services as a sexual confidante. My services include offering an open ear and heart, helping people explore, and build healthy relationships with their taboo fantasies, and those of their partner(s), release kink shame, and overall explore the depths of their sexuality without fear or shame. Let me know what you like, what you and your partner(s) are into and how I can help you today!
Questions and Answers
My ExperienceFull disclosure, I have a popular, appealing and soothing voice, and started my career as a sex talker on a phone sex hotline. Through my experiences there, I was able to connect with people who needed to process their thoughts and feelings around their sex life, desires and kinks. I then began classes in sex coaching to further develop my skill set and ability to help other make peace with their sexual desires.

My Goals/AdviceI believe in body positivity, sex positivity and open, non judgmental conversation surrounding desire and kink.
My Scorecard
Average Call Rating:
5.00
out of 5
Answered Calls:
83%
Answered Messages:
100%
Favorited By:
4
Members
Personality Score:
10.00
out of 10
My Recent Reviews
shybutkinky

I had a great conversation with an understanding and insightful person, thank you.

oaktree

Thanks for sharing your knowledge, for your excellent listening skills.

oaktree

Thanks, nice conversation.
My Recent Posts
I don't have any posts yet.
My Availability Schedule
I don't have a set schedule.