Profile

#1661734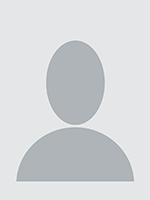 0
Phone Sex Operator with 10 Years Experience
My names Katie and I have been a Phone Sex Operator for 10 years. I have learned that most people who contact me are looking to share much more than simple phone sex. I have become more of a counselor and confidant to many thousands of men. I am interested in your situation, your kinks, your secrets and what drives you here. We are all human and need to have a place to express ourselves without fear of judgement. I want to hear what is on your mind, your questions, your dreams, fantasies and also the secrets that are lurking in the dark corners of your mind. I am 50 and have been married to the same man for over 30 years. We have raised four beautiful children. I would enjoy being your go to sexual consultant for sensible advice and also to discuss your wildest fantasies.
Questions and Answers
My Experience10 years as a Top Rated PSO 30+ years married Mother of 4 25 years of real life Alternative Lifestyle experience

My EducationLiving, Loving, Listening and Learning from my own mistakes Associates Degree in Communication

My Goals/AdviceI will always give you my honest opinion and advice that I would give my own family, friends and sexual partners.
My Scorecard
Average Call Rating:
0.00
out of 5
Answered Calls:
0%
Answered Messages:
0%
Favorited By:
0
Members
Personality Score:
0
out of 10
My Recent Reviews
I don't have any reviews yet.
My Recent Posts
I don't have any posts yet.
My Availability Schedule
I don't have a set schedule.