Profile

#2054883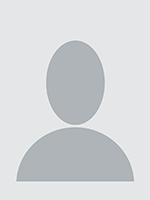 0
Anything and Everything Goes
No topic is off limits and no fantasy too dark. We are all human and we ALL have fantasies, and little secrets that we keep from those closest to us. If you need to vent, chat, sit with someone, I am here for you.
Questions and Answers
My ExperienceTen years of counselling young people (ages 18-29) and 4 and a half years of counselling adults as well LGBTQ+Kink and Consenual non-monogamy supportive

My EducationB.A. in Counselling Psychology Bader-Pearson Developmental Model Couples Therapy Level 1 & 2 Training and training in Holistic Sex Therapy Registered Clinical Counselor

My Goals/AdviceMy goal when speaking with someone is for them to leave the session with more understanding of themselves than when they entered.
My Scorecard
Average Call Rating:
0.00
out of 5
Answered Calls:
0%
Answered Messages:
0%
Favorited By:
0
Members
Personality Score:
0
out of 10
My Recent Reviews
I don't have any reviews yet.
My Recent Posts
I don't have any posts yet.
My Availability Schedule
I don't have a set schedule.