Profile

#1538767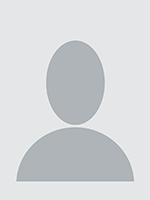 1
Professional Counselor Provides Caring Environment To Explore Sexual Issues
Hello, my name is Pamela. I am a mature woman who has been a counselor for the past 15 years. I help men who struggle with sexual issues. I understand that sometimes men have questions regarding sex. I am here to provide you with a caring, compassionate, confidential environment where you can talk about all of your sexual thoughts and fantasies without judgement.
Questions and Answers
My ExperienceI have counseled men who are heterosexual, homosexual, bisexual, transsexual, and asexual for the past 15 years.

My Educationhave a Bachelor's Degree in Sociology. I have a Master's Degree in Gender and Sexuality. I am also a Certified Sexual Health and Wellness Coach.

My Goals/AdviceI want my callers to feel that they are cared for and listened to. I want them to know that questions about sex and sexuality are completely normal. They should never feel ashamed to approach me. I will always handle their issue or concern with a great deal of compassion and empathy.
My Scorecard
Average Call Rating:
5.00
out of 5
Answered Calls:
87%
Answered Messages:
0%
Favorited By:
2
Members
Personality Score:
10.00
out of 10
My Recent Reviews
shybutkinky

Pamela was wonderful, she was patient and understanding and I felt much better after speaking with her.
My Recent Posts
I don't have any posts yet.
My Availability Schedule
I don't have a set schedule.