Profile

#1746681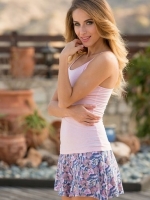 0
Helping seeking advice
Hello and welcome.
I'm Beth and here to give you some advice. For those who are looking for some real insight without Scheduling long appointment times.

I specialize in the following,
1. Family
2. Offsprings
3. Relations
4. Self Care
5. Love
6. Loneliness

If any of those things pertain to you and you would like to discuss them.
Let me know. I am looking forward to speaking with you. If you are looking for medical or legal help, that is not something I could provide.
Questions and Answers
My ExperienceOver 6 years of experience.

My EducationNew York.

My Goals/AdviceTo give you the best advice and insight I can. To listen and understand the wants, needs or desires you have. To build trust upon communication.
My Scorecard
Average Call Rating:
0.00
out of 5
Answered Calls:
0%
Answered Messages:
0%
Favorited By:
0
Members
Personality Score:
0
out of 10
My Recent Reviews
I don't have any reviews yet.
My Recent Posts
I don't have any posts yet.
My Availability Schedule
I don't have a set schedule.