Profile

#1872731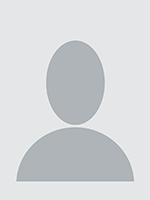 1
Are you really okay
I am here to talk with you and help you to get your relationship, sex life and general living back on track. I am here for you!
Questions and Answers
My ExperienceI have 2 years in counseling, I am married and have been doing relationship counselling for the past 6 months. I am a sex therapist, married to a sex addict.

My EducationI am a registered nurse and entrepreneur, I have done degrees in psychology and sociology.

My Goals/AdviceI aim to ensure that all my callers leave with a better understand of how they can be better and do better, how they can live with the things they can not change and the best methods of changing the things that they can change with less impact and no regrets. I am here to ensure that you are okay, or that you will get through whatever you are going through.
My Scorecard
Average Call Rating:
5.00
out of 5
Answered Calls:
78%
Answered Messages:
100%
Favorited By:
3
Members
Personality Score:
10.00
out of 10
My Recent Reviews
I don't have any reviews yet.
My Recent Posts
I just wanted to stop by and give a gentle reminder that I am here to talk to you if you ever need someone to talk to.

I hope you all had a wonderful week
My Availability Schedule
I don't have a set schedule.