Profile

#1062100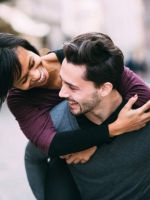 0
Have your spouse like you again and run back to you
Its Normal to fights or argue in a relationship
No Relationship is perfect ..
The important part is HOW TO FIX IT after it occurs that will determine whether or not you guys stay together or stay apart.
Don't make mistakes to tear your relationship further away
Instead strengthen it and have them running back to you more Inlove than ever
You never know you might just have them FOREVER if you listen to my advice

CALL ME, IM WAITING TO BRING YOU THAT CHANGE AND LOVE YOU WERE ALWAYS DYING TO RECEIVE FROM THEM.
Questions and Answers
My ExperienceI have over 10 years of experience on how to win your spouse back from men and women. This actually works , do you know you have a high percentage (85%) winning your spouse back after a crazy argument if you just listen and follow my instructions

My Education

My Goals/AdviceTo win your spouse heart back and have them head over heels for you Strengthen your relationship Have them chase you Have them love you Marriage
My Scorecard
Average Call Rating:
0.00
out of 5
Answered Calls:
100%
Answered Messages:
0%
Favorited By:
0
Members
Personality Score:
0
out of 10
My Recent Reviews
I don't have any reviews yet.
My Recent Posts
I don't have any posts yet.
My Availability Schedule
I don't have a set schedule.