Profile

#1185742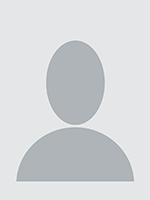 0
VENT YOUR CONCERNS AND YOUR FRUSTRATIONS TO ME
I have been through many personal experiences in life. Some were good and most were challenging. One of the main challenges that I constantly face today is that I am the only child, so me finding a healthy outlet to vent my frustrations is imperative to my healing. I know most of you are struggling with relationships, friendships etc. But I have the ability to be a listening ear. I pray that I am a blessing to you and you will find comfort in our conversations.

*****PLEASE NOTE THAT I AM NOT A LICENSED PROFESSIONAL AND THE ADVICE GIVEN IS SOLELY BASED ON MY OWN PERSONAL OPINIONS AND EXPERIENCES. ALSO, I WILL NOT COACH NOR ENGAGE IN ILLEGAL ACTIVITIES. **********
Questions and Answers
My ExperienceI have a great deal of personal experience, regarding all kinds of relationships such as work relationships, personal relationships etc.

My Education

My Goals/AdviceMy overall goal is help you unpack what's truly causing chaos in your life. I want you to find healing when dealing with your everyday struggles. The truth is never something that we are comfortable hearing, but it shall set you free.
My Scorecard
Average Call Rating:
0.00
out of 5
Answered Calls:
100%
Answered Messages:
0%
Favorited By:
0
Members
Personality Score:
0
out of 10
My Recent Reviews
I don't have any reviews yet.
My Recent Posts
I don't have any posts yet.
My Availability Schedule
I don't have a set schedule.