Profile

#1805347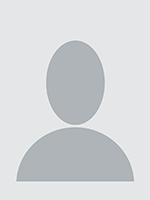 1
LET ME HELP YOU
LET ME BE HERE FOR YOU, TO LET YOU ACCEPT AND ENJOY BEING WHAT AND WHO ARE. NO JUDGEMENT, I AM OPEN TO ALL AND EVERYTHING. CONFESS AND SHARE EVERYTHING TO ME.
Questions and Answers
My ExperienceEXPERIENCE INCOMING OUT AND ACCEPTING EVERYTHING YOU ARE.

My EducationMASTERS IN CONFESSION

My Goals/AdviceTO HELP MY PATIENTS ACCEPT AND BE WHO THEY ARE COMFORTABLY.
My Scorecard
Average Call Rating:
5.00
out of 5
Answered Calls:
92%
Answered Messages:
100%
Favorited By:
3
Members
Personality Score:
10.00
out of 10
My Recent Reviews
I don't have any reviews yet.
My Recent Posts
I don't have any posts yet.
My Availability Schedule
I don't have a set schedule.