Profile

#1742052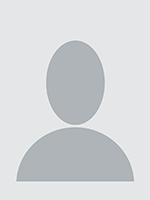 0
GET IT ALL OUT
So I am here for you to vent, cry, talk, or whatever you need. I am your literal VENT BOX to get the tough stuff out to someone who actually cares enough to hear it and shut up while you get it out (or offer advice when asked). Either way, this is your corner where you can relieve yourself of stress and be embraced for you and all you are. A no judgement zone and loving ear - come to me and I'll always be here.
My Scorecard
Average Call Rating:
0.00
out of 5
Answered Calls:
0%
Answered Messages:
0%
Favorited By:
0
Members
Personality Score:
0
out of 10
My Recent Reviews
I don't have any reviews yet.
My Recent Posts
TEXTING CAN BE HELPFUL, TOO, YA KNOW!

Expecting a profile picture? Well, I am not putting one up on purpose. This is for YOU to get it out. This is not about me.

WANT TO GET IT ALL OUT? NEED TO JUST SCREAM FOR A MINUTE? CRY ABOUT YOUR PARENTS? ASK QUESTIONS? GET IT ALL OUT W/ THE VENT BOX
My Availability Schedule
I don't have a set schedule.